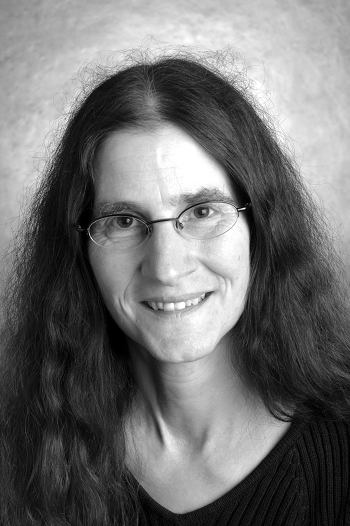 Prof. Dr. Karénina Kollmar-Paulenz
Co-Chair
Phone

E-Mail

Office

S 107

Postal Address

Institute for the Science of Religion
Universität Bern
Lerchenweg 36
CH-3012 Bern

Consultation Hour

By prior arrangement please send an E-Mail to: karenina.kollmar-paulenz@relwi.unibe.ch
Research
Research Interests
Religious and cultural history of Tibet and Mogolia
History of non-European knowledge systems
Global History of Religion
Study of the Mongolian bKa' 'gyur
Theory of Religion
Research Projects
Mongolian worlds of experience in times of global networking: the Ordos area in the last decades of the Quing Dynasty
Mongolian Knowledge Systems in the 18th and 19th Centuries: The formation of a "Doctrine of the Shamans"
Cataloging the Tibetan and Mongolian Manuscripts and Block Prints of the collection of Richard Ernst, Winterthur.
Crescent and the Swiss Cross: A survey of Swiss converts to Islam
Canonization processes in a transcultural perspective. The transmission of the Bhiksunīprātimoksasūtra in Mongolia: scriptural text in theory and practices.
Canonicity in translation: the Mongolian versions of the "Perfection of Wisdom in 8,000 lines"-sutra.
Academic Memberships
Membership of Scholarly Organisations
Societas Uralo-Altaica
Deutsche Morgenländische Gesellschaft (DMG)
Deutsche Vereinigung für Religionswissenschaft (DVRW)
Schweizerische Gesellschaft für Religionswissenschaft (SGR)
International Association of Tibetan Studies (IATS)
Schweizerische Asiengesellschaft
Swiss Committee on Polar and High Altitude Research
Institut für Historische Anthropologie
International Association for Mongolian Studies
Board Member
Schweizerische Asiengesellschaft (SAG)
Deutsche Morgenländische Gesellschaft (DMG)
Curriculum Vitae
Study of Tibetology, Mongolian Studies, Cf. Religious Studies, Indology and Central Asian Turkology in Bonn. M.A. 1984.
1984 - Doctoral studies in New Delhi
1984-86 - Field research in North India and Nepal
1991 - Doctorate. Teaching activity in Bonn, Marburg and Moscow.
1999 - Habilitation
Since 1999 full Professor of Religious Studies, University of Bern.
2007-2010 Dean of the Faculty of Humanities, University of Bern